Hello everyone! Hope you're all having a nice weekend.
A little while ago I went to Tunbridge Wells, a lovely town near the Sussex/Kent border. We walked down the hill from the new part of the town to the older part, looking in all the charity shops, antique shops and second-hand bookshops on the way! That's one of my favourite ways to spend a day, and I enjoyed myself very much.
I came back home with a couple of goodies! I got a 1920s edition of What Katy Did at School with a nice Art Nouveau style binding and a pretty, pleated Laura Ashley skirt in a charity shop. I'm a big fan of this romantic, demure UK brand, but I haven't managed to collect many pieces yet. I'm wearing a skirt I made using Laura Ashley fabric in
this post
.
I wore my new skirt a couple of days later to visit Hove museum. I coordinated with my 1970s leg o' mutton blouse for a suitably period style!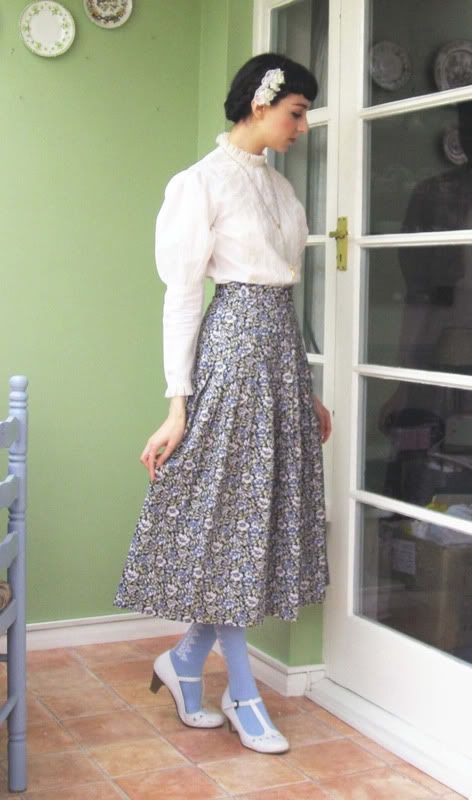 ~Rundown~
Blouse- Vintage
Skirt- Laura Ashley (vintage)
Socks- Metamorphose temps de fille
Rose comb- Handmade
Shoes- Offbrand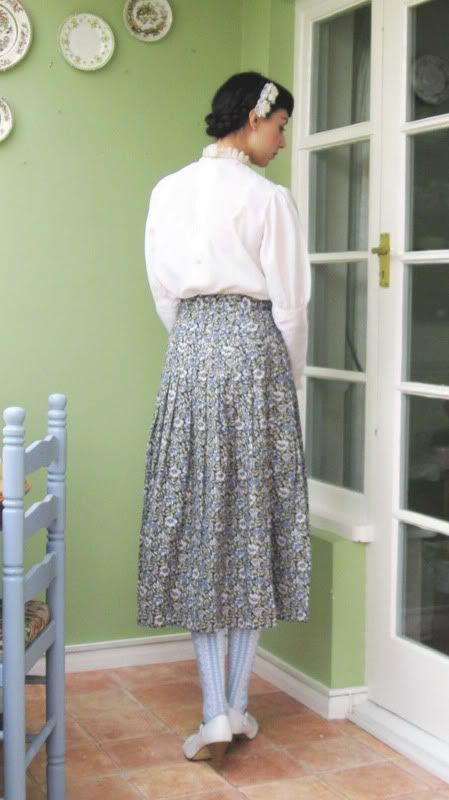 Thanks for reading!