Last month it was a very special occasion! My best friend's sister's wedding.
It was a beautiful sunny day, and everyone was so happy.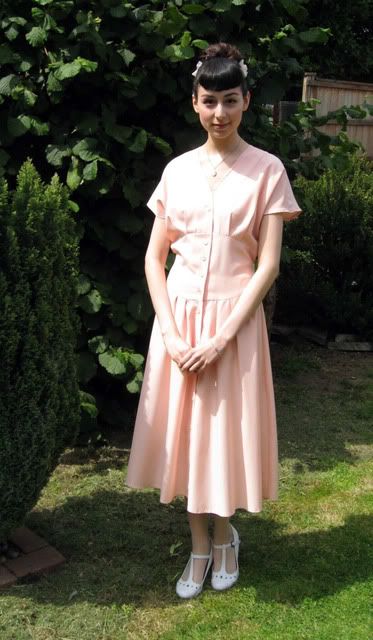 I wore this simple button-through retro onepiece, in a pretty peach-pink colour. I don't often wear pink, but I've recently become a fan of this particular coral-y shade. Actually, I'm waiting for a Fairy wish skirt to arrive in a similar colour!
I used two shades of subtle pink for my eyeshadow, continuing the romantic theme.
I put my hair up in a high bun, and accessorised with my faithful floral corsages!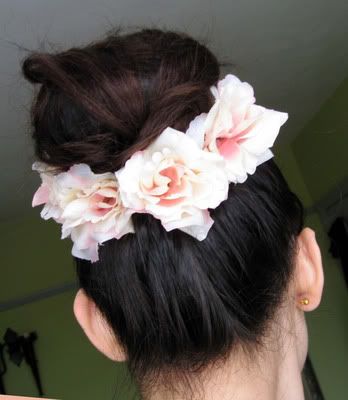 I really like the idea of putting the roses at the back of the bun rather than the front. I've seen some Jesus Diamante models doing it with their huge hime bumps!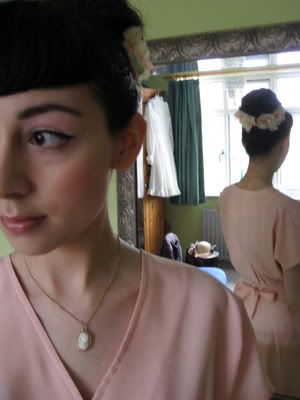 Congratulations to the lovely couple, and thank you for the wonderful day! I'm dreaming of having such a beautiful wedding myself someday....
Hope you enjoyed the pictures! Thanks for reading.
PS: Voting for the
coordinate competition
I entered is closing in a couple of days! Could I possibly implore you for your vote? Thanks so much to everyone who voted so far!