Hello eveyone! Hope you all are well.
Yesterday I had a very nice day shopping and having lunch at
Teddy's
again. I wore a blue and white outfit to include my new broad-brimmed hat. I took the bus into town and the driver said that I looked like a "vision of summer" and wished he was 21 again! I was very flattered and thanked him. I didn't mention that I'm 23!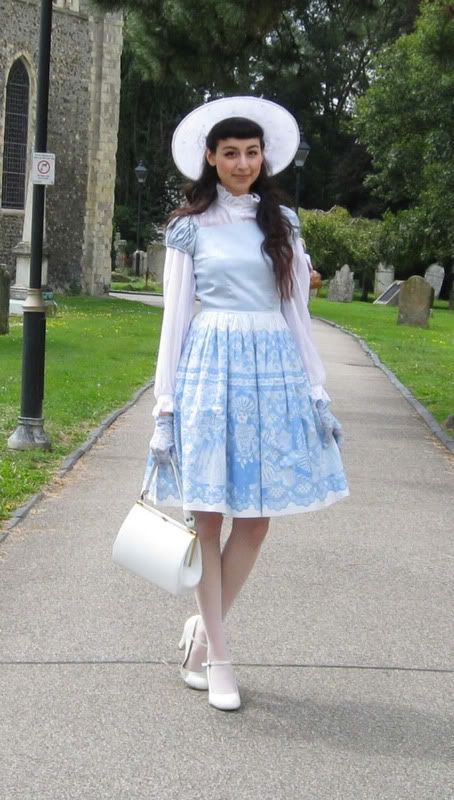 ~Rundown~
Onepiece- Juliette et Justine
Hat, blouse, bag- Vintage
Shoes, tights, gloves- Offbrand
Thank you for looking!
Sapphira