Today's theme is: same dress, different hair!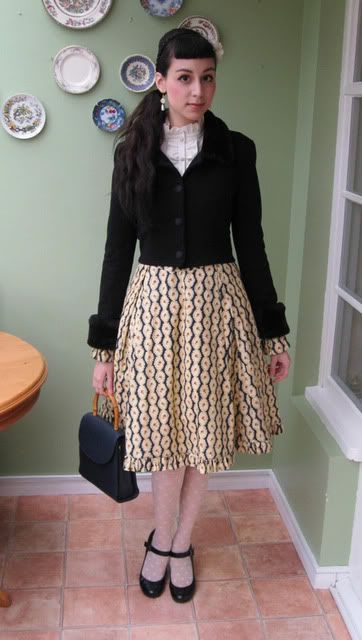 I wore this outfit to meet some of my local Lolitas for the first time. They are very lovely indeed, but sadly I haven't had many chances to see them since. I hope we'll be able to meet up more in the summer. I miss them!
I tried to style my hair into a small "hime bump", but obviously it wasn't very successful. For one thing I think my fringe starts too far back for that style, and for another, well, I think I need more practice.
I wore this same onepiece to the Tea Party Club's anniversary meet up (the Tea Party Club is a British Lolita meet-up group). I did an up-do again, this time a ponytail. I put my fringe to one side for a change.
(photo credit to Dom!)
I've tried it with twin tails too!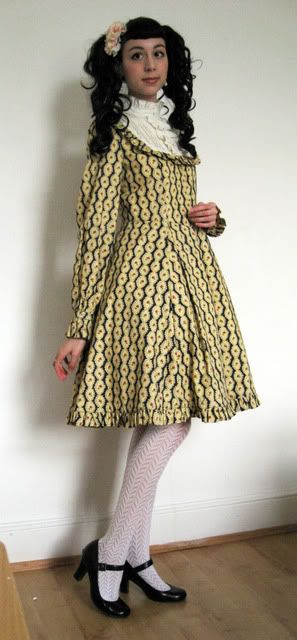 I also tried a plaited style, not that you can see it too well in this photo.
It's a bit more tricky to change the look of a onepiece than a skirt or jumpeskirt, isn't it? Since I love this dress very much, I'm going to look at these pictures and see if I can think of some new ideas!
See you next time!