Hello dear readers! How are you?
In five weeks time, I'll be taking my flight to Japan. It's very exciting! I want to pack my things up right now, but I think it's a little premature....
Today I'll show you my outfit for my friend's dinner party. He's a blogger too!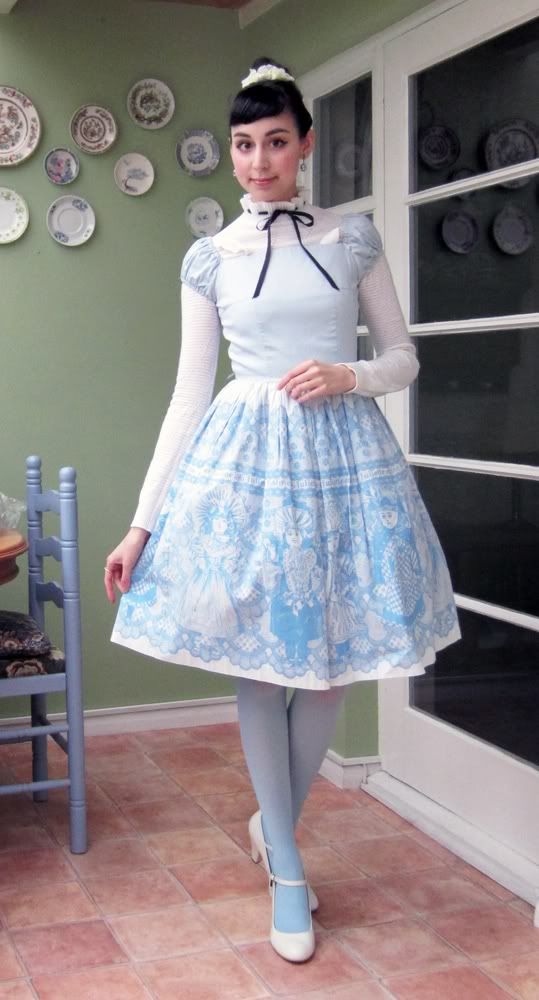 ~Rundown~
Onepiece- Juliette et Justine
Sweater- Vintage
Everything else- Offbrand
It's a very simple outfit, so I added blue tights to make it just a little more unusual. Also, I parted my fringe to the side for a change, I sometimes do that if the event calls for a more formal and elegant look.
My friend's name is Jack, and he has adventures in museums! Do take a look at his blog:
Hope you liked my outfit!
See you next time,
Sapphira
xxxx