Hello everyone!
Guess what? My new camera arrived! So happy!
To celebrate I took some pictures of my coordinate.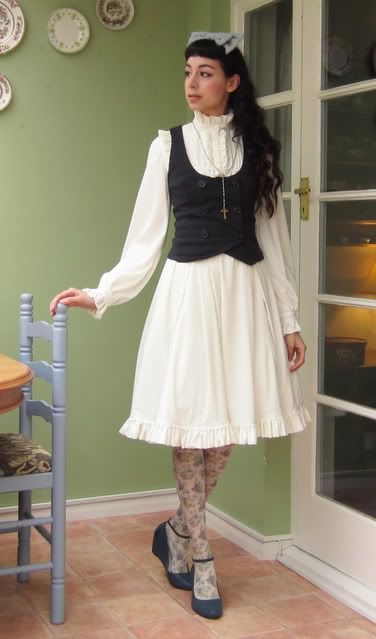 I wore a navy waistcoat over the white onepiece I made for graduation and added light blue accessories.
I think I've used that exact pose before....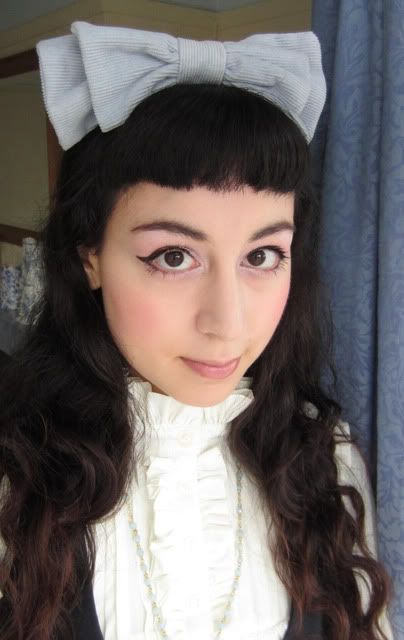 ~Rundown~
Onepiece, ribbon- Handmade
Everything else- Offbrand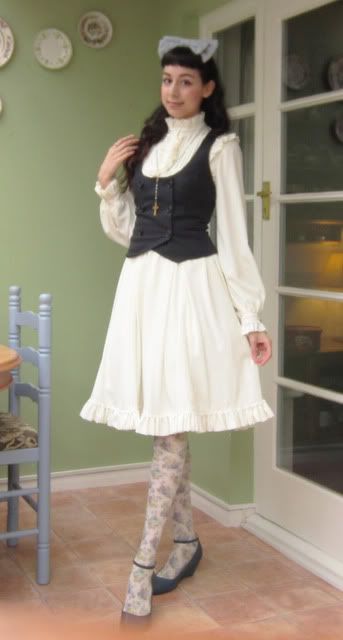 I got the blue shoes in Singapore! Blue shoes are rather hard to find, aren't they? I used to have a lovely cream and navy pair, but sadly I wore them to absolute death and they are no more. It was so sad when I had to throw them out!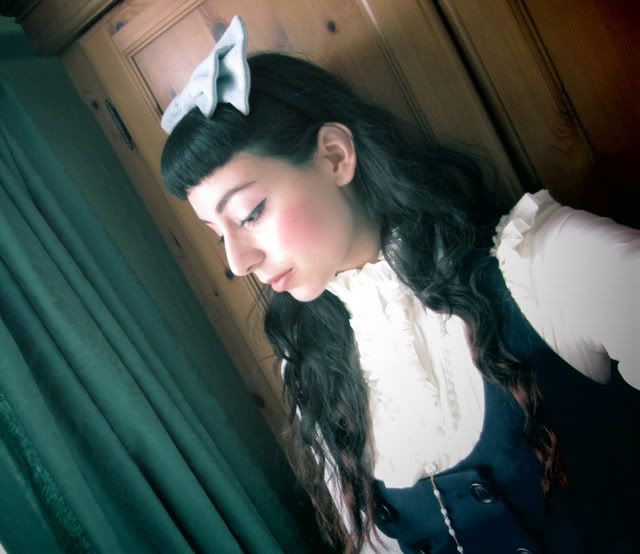 I tried out the 'toy camera' feature of my new camera- I really like it! That's good, I can make my pictures look interesting with no skill at all, haha. Cameras are so clever these days. I'll be extra careful with this one!
Thanks for reading!