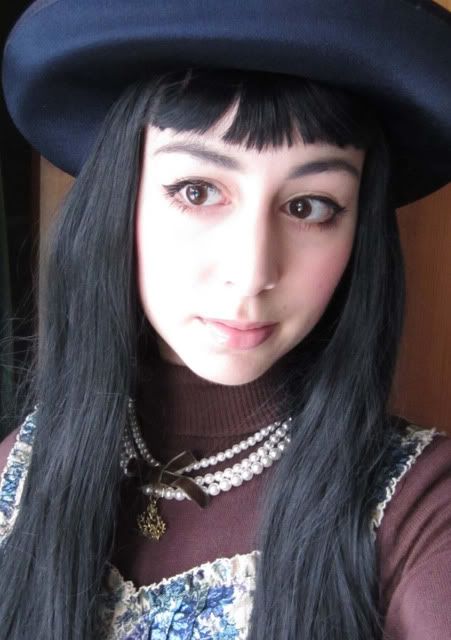 Hello everyone! Christmas is getting close isn't it? I do feel Christmassy but... mostly I'm having an attack of 90s nostalgia!
When I saw D earlier this year it brought back my love of Visual Kei, which had dimmed a bit since I became more and more into Lolita. My favourite bands are the "vintage" ones (don't say has-beens!) like Baiser, SHAZNA, Raphael, LAREINE and of course MALICE MIZER. Mana-sama has been fabulous since the beginning!
Of course, since I didn't even know of any of those bands until 6 or 7 years ago, my experience of the 90s had more to do with The Fresh Prince of Bel Air, Clueless, the Spice Girls and losing my milk teeth. Still, Dionne and Hilary were pretty fabulous too!
Looking at 90s FRUiTs street snaps is also really inspiring. I know I'm late to the party when it comes to reminiscing about old-school Lolita, but I'm not the sort of person to jump on a new trend (or revival) right away. Rather, I think about it for ages and finally incorporate it in some small way here and there. I like how 90s fashion had a bit of frumpiness to it, not as immaculate and shiny as these days.
So with these various inspirations I put together this coordinate: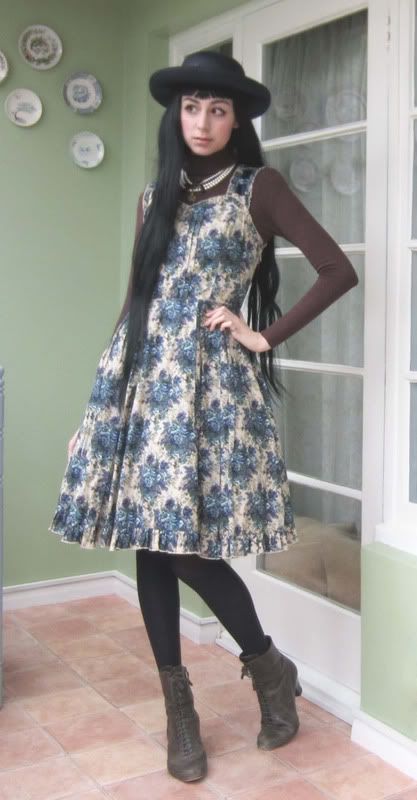 ~Rundown~
Hat- Vintage
JSK- Metamorphose
Necklace- Innocent World
Everything else- Offbrand
Remember Mana's loooong hair and big hats? And Kamijo's too! This is a wig, but I hope my hair will be this long in a few years. My tights were actually navy to match the hat.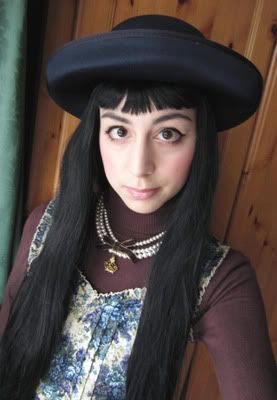 Thanks for looking!
Sapphira
xxxxx
~A note~
I would like to say a big thank you to everyone who "liked" my photo in the Lockshop competition. I was very pleasantly suprised to see how many likes it had received. It was not something I was expecting! I was so touched- no prize could be lovelier! Thank you.