Hello lovely readers!
The weather has been nice this weeked, bright and a little crisp. I can feel that winter is coming! I always get excited about the changing of the seasons. I went shopping with my mother yesterday, and wore a simple autumnal outfit with my favourite skirt.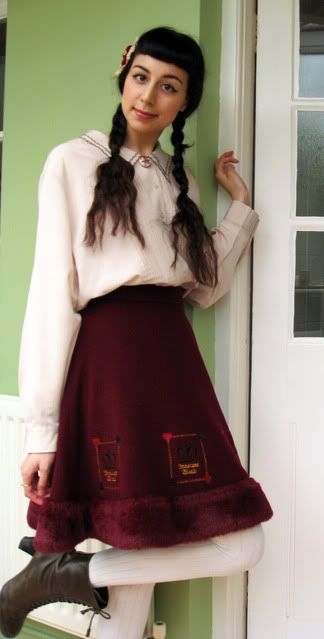 ~Rundown~
Blouse- Vintage
Skirt- Innocent World
Hair accessory- Handmade
Everything else- Offbrand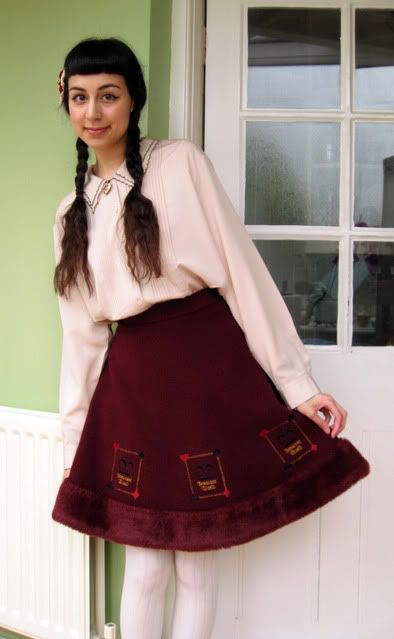 Soon I want to show you a nice coordinate with the Jane Marple JSK I got recently! It's in plum-coloured wool, very nice for the colder months. I'm going to try some different colour combinations with it, since I haven't worn that particular hue before.
Hope you're enjoying whatever season you happen to be in! I look forward to seeing you next time.