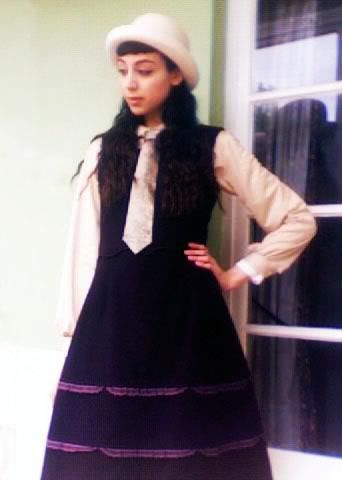 Recently I've added to my Jane Marple collection (no doubt destined to expand further when I go to Tokyo in January!) with this plum-coloured jumperskirt.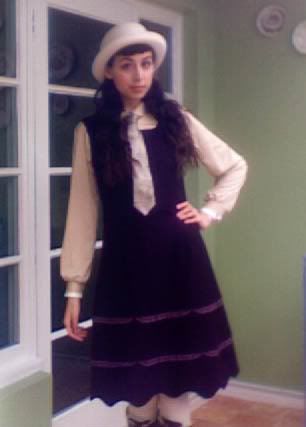 ~Rundown~
JSK-Jane Marple
Blouse, tie-Vintage
Everything else-Offbrand
While it's an uncomplicated design, the key is in the details! The edge of the bodice is scalloped, as is the hem, with two rows of pretty trim in a lighter shade of plum decorating the hem. I think I'll wear this jsk a lot!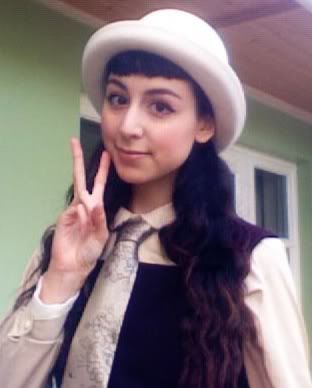 I coordinated with a tie for a prim but girlish look. I used to wear ties a lot, in my more dandy-ish days! Since I have a nice collection, I want to start incorporating neck ties into my Lolita style. I know a few different knot styles, so please look out for those in future coordinates!
I'm sorry about the webcam pictures- not only is my camera broken, but now my parents' camera has given up too! Hopefully I can sort that out at the weekend.