Hello everyone! I've had such a lovely day today.
Although it's the Easter holidays, I have a holiday job which I've been working at this week. However, today I had a day off, so I went for a date in my lovely hometown!
The weather has been rather beautiful this week, so I had a chance to make a nice spring coordinate. It's the first time I've worn this handmade vintage dress!
~Rundown~
~Everything is vintage or offbrand!~
I love the length of this onepiece, and the pretty neckline.
I usually favour high necklines, but lately I've dared to bare my collarbone!
How's your geology, by the way? If you're a bit of an expert, maybe you can tell which part of England my hometown is in by the stonework.
If geology doesn't spark your interest, perhaps some food will? My date and I went to a very nice café called Teddy's. The decor is very charming there, and very fitting for the name!
We took our favourite table, next to the dear teddies in the window display. They are currently enjoying an Easter picnic with jam sandwiches.
One little fellow caught my eye particularly: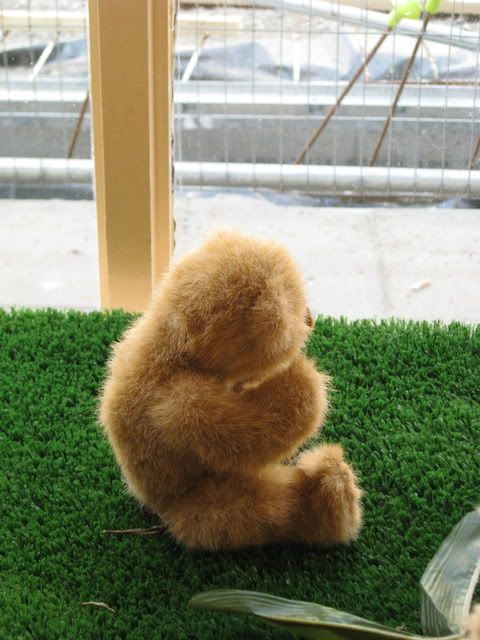 I ordered the tea of the month, the very romantic 'Teddy's First Kiss'. It was very light and refreshing, and came with a rabbit-shaped biscuit!
After lunch we looked around the charity shops. I love charity shops, especially my local ones. They are a bit deadly though; when I bring a donation, I usually end up leaving with more things than I brought! I've found some wonderful things in charity shops, including this onepiece, which I discovered buried amongst some hallowe'en costumes last October. When you see 'vintage' listed in my rundowns, on many occasions the item is from a charity shop. Also, since I've always liked these shops, when I donate I quite often end up simply returning items to their place of origin!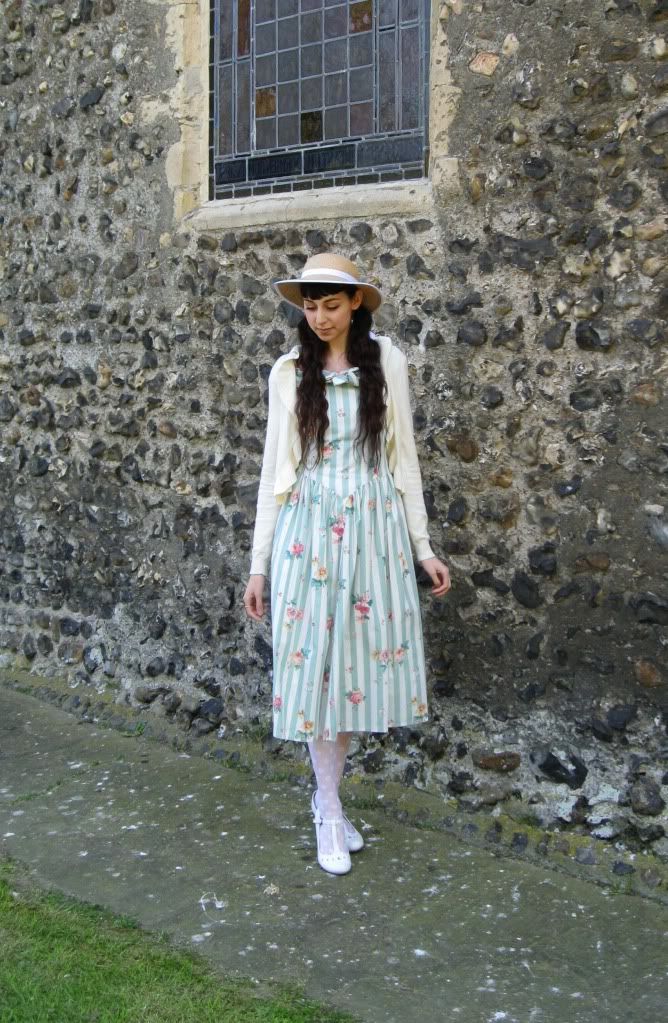 Bye for now!