Hello everyone!
I don't think I've mentioned that I'm a big fan of Sherlock Holmes?
I absolutely love the television series starring Jeremy Brett, and when I began to read the stories I loved them too. Last summer, during a particularly obsessive phase, I took a trip to 221B. Baker Street....
~
I regard this photograph with a mixture of embarrassment and pride. I was really impressed with the attention to detail at the house; look on the left side of the mantle, you can see Holmes' correspondence transfixed by a jack-knife, just like in the stories!
By the way, I do apologise for wearing the same dress as in my last post. You must be thoroughly sick of it by now!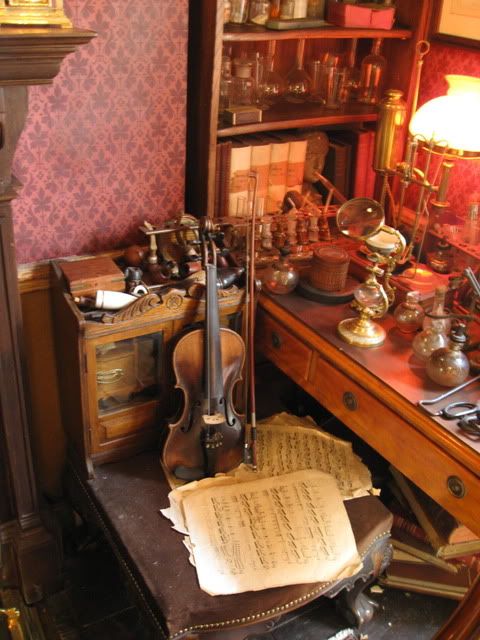 ~
Holmes' violin, and some of his experiments.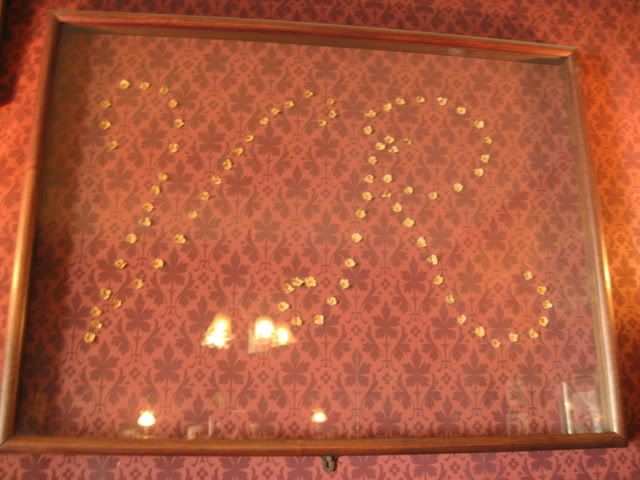 ~
God Save the Queen!
~
Apart from the pipe and deerstalker hat, I'm not entirely sure what these items are. They were in his bedroom, and I wonder if they are part of some ingenious means by which to disguise oneself?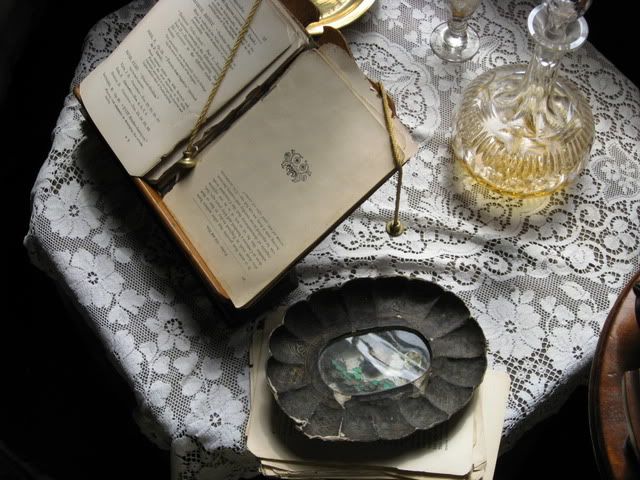 ~
This is what Dr. Watson keeps on his bedside table! For medicinal purposes I'm sure.
~
Signing the guest book.
The Sherlock Holmes Museum is filled up with all sorts of interesting trinkets, some of which appear in the book, but many many more besides. I think this gives it a really wonderful atmosphere! The museum owners seem to have taken the stance that Sherlock Holmes was a real living person, which is rather charming. There are various (fake) artefacts from the stories displayed in one of the rooms, including some gruesome ones such as the engineer's thumb!
Sir Arthur Conan Doyle actually lived not too far from my home town, and I've seen his statue many times. If the statue is to be believed, he looked ever so much like Watson! I do think that he based the character on himself.
Writing this post has got me into a Holmes-y mood now. I'm reading Heidi at the moment, inspired by Innocent World's recent Heidi and Clara dresses, so once I've finished I think I'll have to go back to Sherlock.
Thanks for reading, see you again soon!