Hello there! How are you?
I've got a backlog of outfit shots that I've posted on the Daily Lolita community over at LJ, which I thought I would share on here now and again so that they're all in one place and easy to look at.
Here's one from last summer!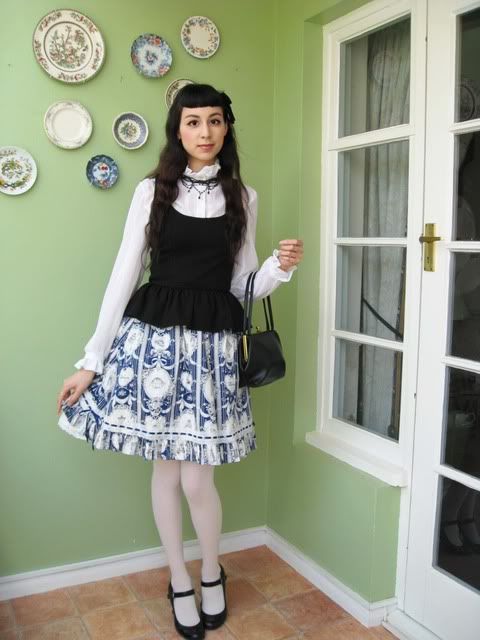 ~Rundown~
Blouse, bag- Vintage
Skirt- Baby, the Stars Shine Bright
Everything else- Offbrand
The skirt has a bustle at the back!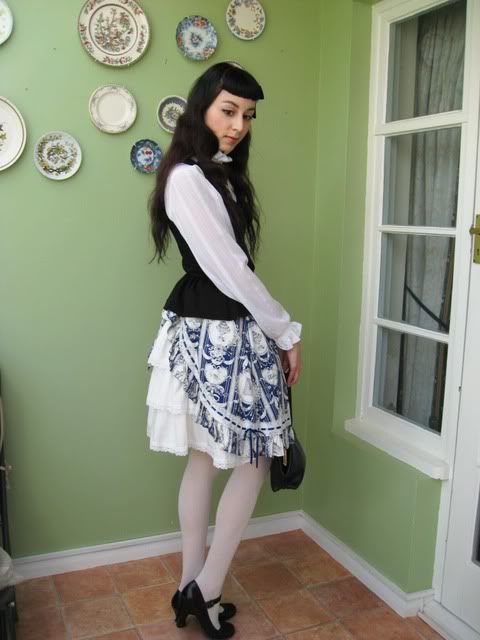 It looks a bit flat in this picture because I only had a huge panier at that time which simply wouldn't fit! Now I have the perfect panier for this skirt, and a rosary with dark blue beads that match it very well, so I'd like to rework this outfit with a more gothic look sometime.
Thanks for looking! See you again soon.