Hello dear readers!
Thank you very very much for all the lovely comments on my last entry. I was so happy to read them all :D I'll keep you posted on any further news!
Today I have a new coordinate to show you. I really want to try some new things with my style, and try to incorporate different influences into classical kei lolita.
Now, I really love rock music, but my image is very much a that of a 'good girl'. Not just my image in fact, but me! Yes, I'm definitely a goody two shoes, not rock'n'roll at all. However, I think I can find a middle ground that I'm happy with, and try my version of rock style....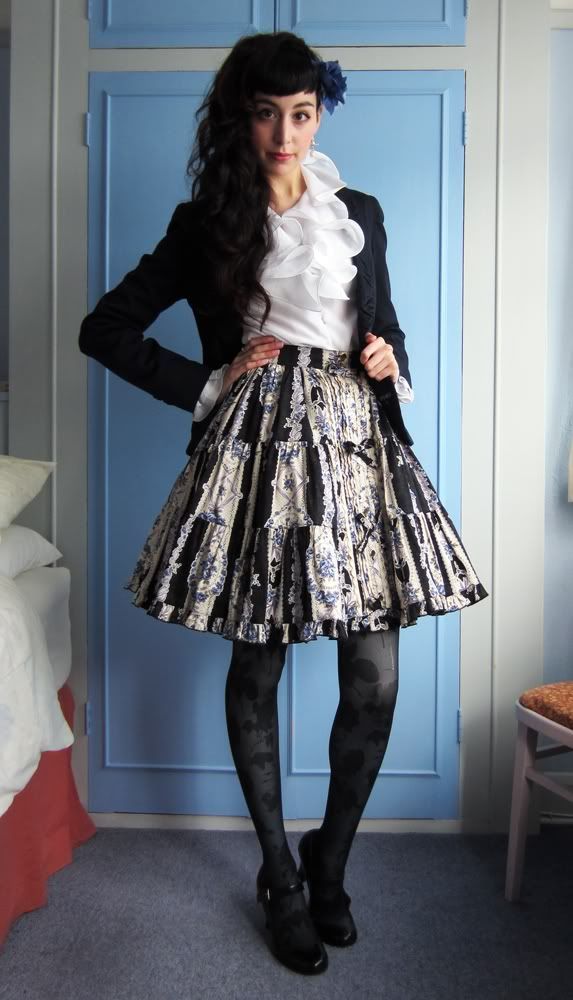 ~Rundown~
Pierce, lace tights- Vivienne Westwood
Jacket- Topshop
Blouse- Vintage
Skirt- Metamorphose temps de fille
I wore a skirt with a classical print, and coordinated with a blazer for a masculine edge. I also wore a vintage blouse with deep ruffles for a gorgeous effect.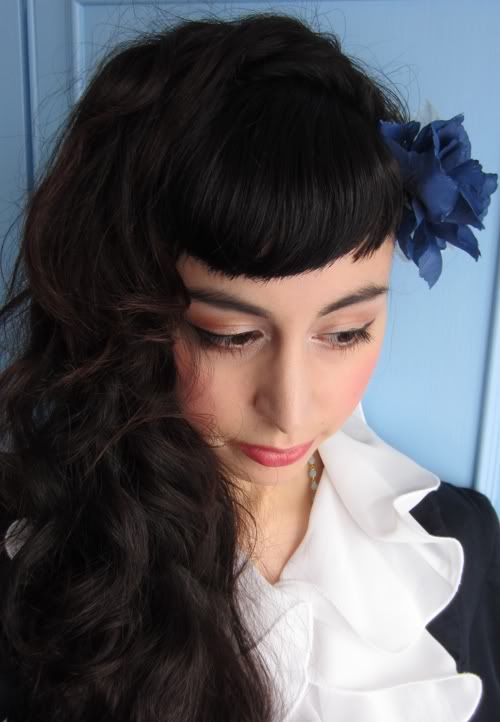 I made an attempt at mori (voluminous/piled up) hair; my natural hair has a fluffy texture anyway, so I did an easy version and just pinned it all to one side. I like the effect actually, if I do it again I'll aim for more volume at the top and add some hairspray.
On the 'hairless side' I pinned one pale blue and one dark blue rose to match the ones on my skirt.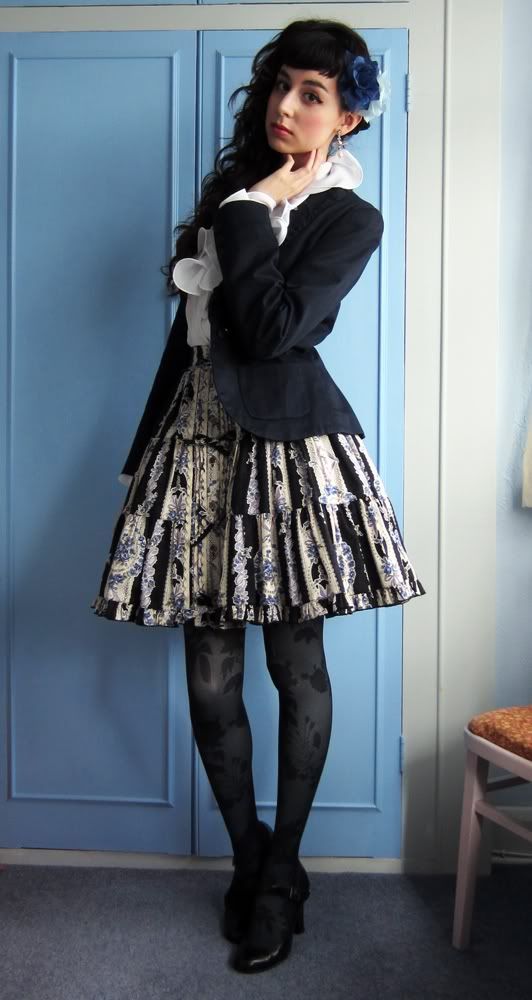 So readers, if you were in a rock band, which part do you want to be? Vocal, guitar, bass or drums?
Personally, I'd like to be the vocal! And I would like a mic stand decorated with blue roses..... What a shame I have no talent at singing!
I hope you liked my coordinate.
See you next time!
Sapphira
xxxx