Hello dear readers! How are you?
This weekend I was spending time with my three close friends. Happily I will see one of them in Japan in a month or so, but it will probably be a long time before the four of us are all together again. Oh, it's rather sad! It was a wonderful weekend though :)
Today I'll show you my most recent coordinate. I wanted to wear my handmade bonnet again, and I combined blue and brown together for a slightly non-traditional look.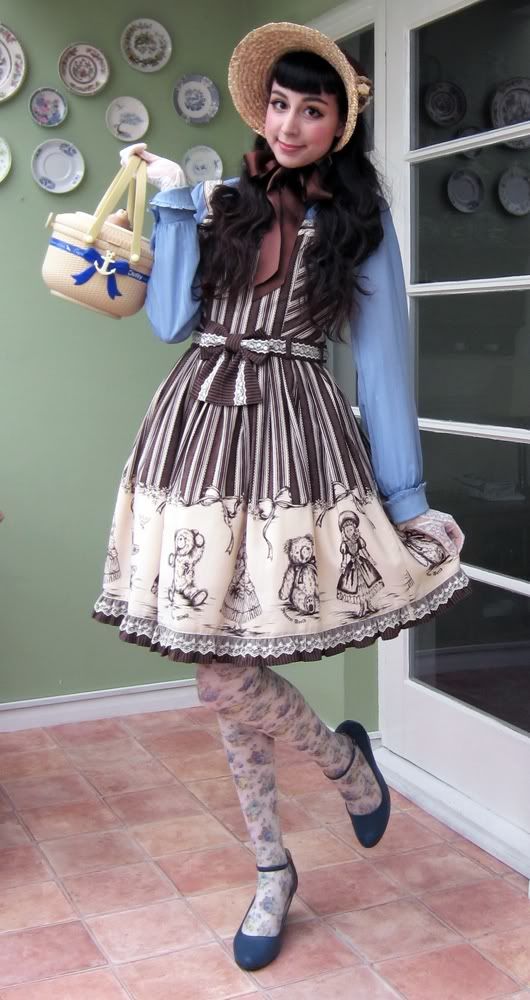 ~Rundown~
Bonnet: Handmade
Blouse, gloves: Vintage
Jumperskirt: Innocent World
Basket: Disney Sea
Everything else: Offbrand
I thought that today's coordinate matched the background particularly well. The basket, bonnet and lace gloves give a bit of a 'country loli' feeling.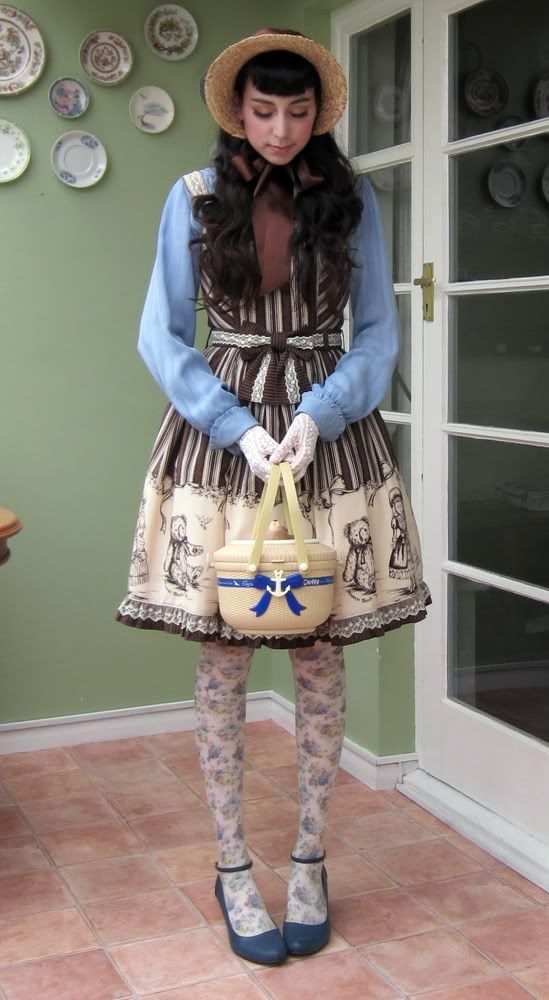 I feel the need for a fluffier panier these days! I will put mine in the washing machine today I think, that should help a bit.
I hope you liked my outfit! Thanks for looking.
See you next time,
Sapphira
xxxx