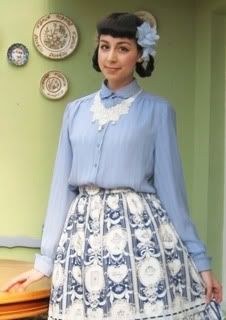 Hello readers! A simple outfit post for you today.
~Rundown~
Skirt- Baby, the Stars Shine Bright
Hair corsages- Handmade
Everything else- Vintage and offbrand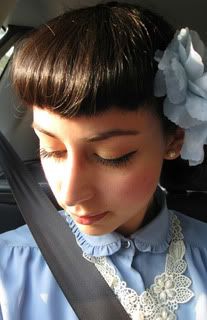 Remember your seatbelts, Lolitas!
Mary Antoinette is probably my favourite Baby print of all time. Though I think Baby has some of the loveliest prints of all the Lolita brands, sadly I'm not usually so keen on their actual clothing designs. Furthermore, their cut is usually particularly unflattering on me!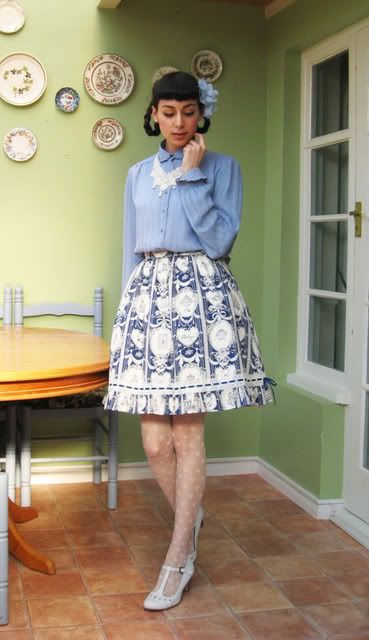 I do love this skirt however, though I've yet to have come up with a coordinate to do it full justice. In this instance, I've decided to pair this royal blue print with a lighter saxe blue. I picked up on the cream in the print, accessorising with sheer tights, cream shoes and peal and lace jewellery. I think I could chosen navy/royal blue accesories instead, so I'll try that next time.
~
Thanks so much for your kind comments on the previous post. The show is tomorrow, and I'm feeling rather nervous! I hope to share pictures of the collection and maybe a video of the catwalk soon!
By the way, I've been a bit haphazard with tagging my posts, but all my outfit posts should be tagged "Coordinate" now.
Thanks for reading!