Hello everyone! Did you enjoy Halloween? What did you do? I went to the cinema to see one of my favourite films, The Rocky Horror Picture Show. It was wonderful to see it on the big screen! Here's my coordinate: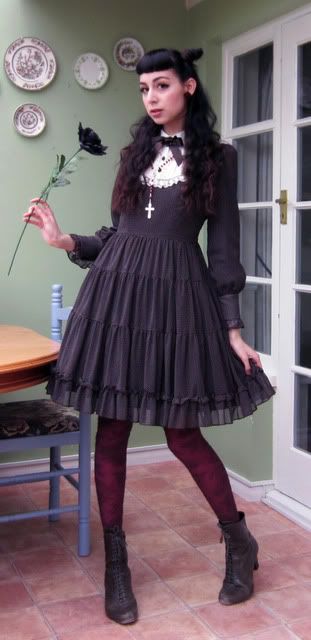 Onepiece- Innocent World
Everything else- Offbrand
I decided to add a bit of devilish flair to a very classic dress with a horns hairstyle and deep bordeaux accessories.
I remembered an accessories shot this time!
Hope you had fun!