Recently I went to see an exhibition at the Victoria and Albert museum.
It was about the Aesthetic movement of the 19th century, and being a big fan of Pre-Raphaelite art and Oscar Wilde, I had to see it!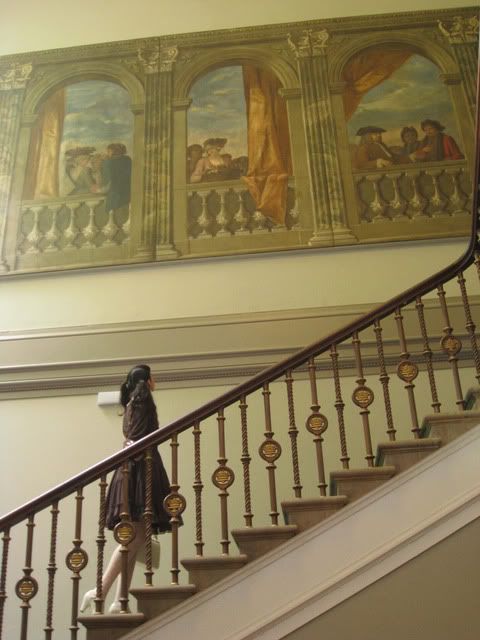 It's wonderful to see for yourself the paintings that you have long admired in books! The entire exhibition was very lovely indeed, and gave a real sense of the era and the movement as a whole. Not only were there paintings and sculpture, but also furniture, literature, clothing, china, architecture and so on. It's on until the 17th, so if you can do try to see it!
Now, my outfit for that day~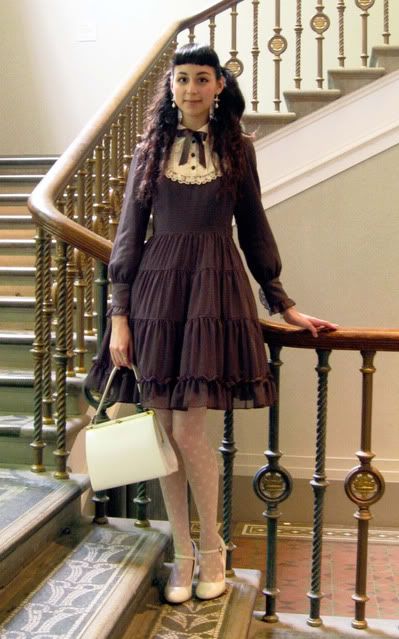 Onepiece- Innocent World
Earrings- Vivienne Westwood
Everything else- Vintage and offbrand
After the exhibition, I went for tea and cake! I had oolong tea, green tea roll cake and custard dorayaki.
I'm not as greedy as it might appear- it was split between two people!
Oh, by the way, I mentioned before that I'm going to Singapore at the end of August. I wondered if any Singaporean Lolitas read my blog? If so, I would really like to get to know you, and hopefully meet up in Singapore. Please leave a comment here!
with love from Sapphira
xxx
PS Thank you very, very, very much to the maker of my valentine. I can't tell you how much I appreciate it!