....which also happens to be my brithday!
Today I'm just enjoying spending time at home, watching Pom Poko, sewing and admiring the pretty flowers and cards that I received.
However, yesterday I had a birthday outing to the zoo!
Coat- Innocent World
JSK- Metamorphose
Everything else- Offbrand
I had a lovely summery coordinate all worked out, but the weather conspired against me and I had to change completely. Although it was rather wet, I still had a lovely day!
We began at the reptile house, since I was hoping to see my favourite Himalayan newts. They are very playful, friendly little things, with adorable fat tummies. When I found them, they were fast asleep in their pitch dark tank! Oh well. We saw lots of other interesting creatures though, like this skink that had a tail like a spiky baguette (on the right):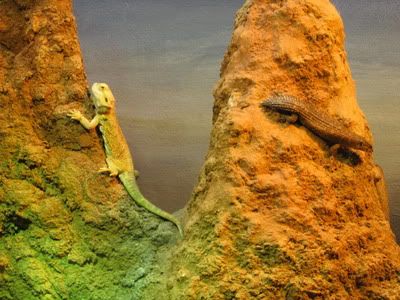 This dear little bird seemed to match my coordinate rather well!
Exotic ducks were striking some very 'editorial' poses:
I wish I looked so stylish while taking a nap!
This tamarin was very cute, he leapt about a lot and had a very sweet squeaky voice.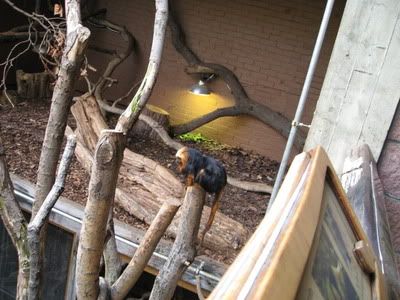 I was looking forward to seeing the giraffes, and they didn't disappoint! They were very impressive and beautiful, almost unreal.
I would almost think they were mechanical dolls, if not for the fact that they have a very strong horsey smell about them. I'm actually very fond of that smell myself (I love horses and I used to ride), but some of my fellow visitors found it a bit too pungent!
A lovely day, all in all! The only thing that made me a bit sad was the lack of newts, so I'll post this video I found on youtube of the little chaps. Enjoy!