Hello everyone! I wasn't going to touch this blog until my work is handed in on Tuesday, but I had such a great time seeing D that I want to write about it while the memory is still fresh.
I LOVE D!
I actutally haven't been to any lives before, so though I was excited I was a bit apprehensive too. I'm a very reserved person and I thought I would end up standing stock-still like an idiot throughout the whole thing.
I did freeze up a bit at first, since seeing them on the stage made me shy (I didn't realise Hiroki was so handsome! It doesn't come across much in photos, but in real life....). However, very soon it began to feel as if the crowd and the band were connected, and I lost myself in the perfomance. Asagi was wonderful and his voice never faltered. The whole band were really energetic and seemed to be putting their all into it.
The lovely friend I went with recommended that we buy D flags, since she saw them in Japan and was the only one without flags! I was glad we got them, since the flag dance was one of the best bits for me.
For my outfit, I tried to reflect D's vampiric theme, in black, blue and white. I didn't have time to take a good outfit shot since I had to rush from uni, so apologies for the mirror shot in my housemate's room.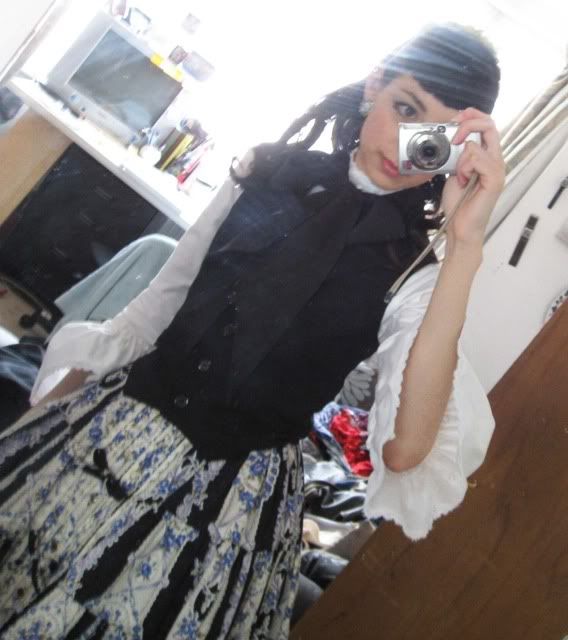 ~Skirt is Metamorphose, everything else offbrand~
The waistcoat, cravat and high-collared blouse make my outfit a bit sharper than usual I think!
For my make-up I used blue eyeshadow in the crease to make it more showy, and pick up the blue in my skirt and earrings. I was thinking to use false lashes but I didn't want them flying off in the middle of the concert.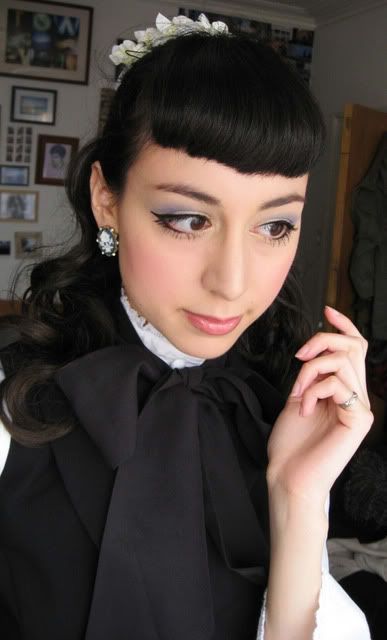 As well as the flags, I got a gorgeous coffin-shaped USB!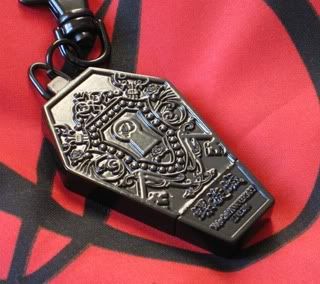 It's so well made, though as it's metal it's rather heavy. I had one of my flags signed at the suprise autograph session afterwards!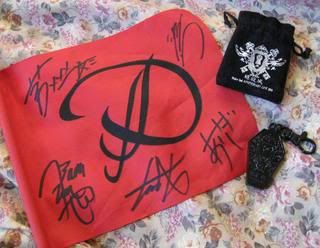 While Tsunehito was signing my flag, I looked over to Asagi and he gave me the sweetest smile! All the band seemed to be very happy to be there, and I really felt that they are such nice people. It was wonderful of them to come to London, and to give their very best even though they were only playing to about 100 people.
I want to see them again before too long. Thank you, D!