Happy International Lolita Day to all my lovely readers! What are you doing today? Whatever it is, I hope you have a wonderful time. If you're having any Jubilee celebrations, I hope you'll enjoy those too!
Today I went shopping with my parents and I continued with packing for Japan, which I started yesterday. I took my VM coat to the dry cleaners too- it's strange having to pack winter clothes along with summer things!
Here's today's outfit: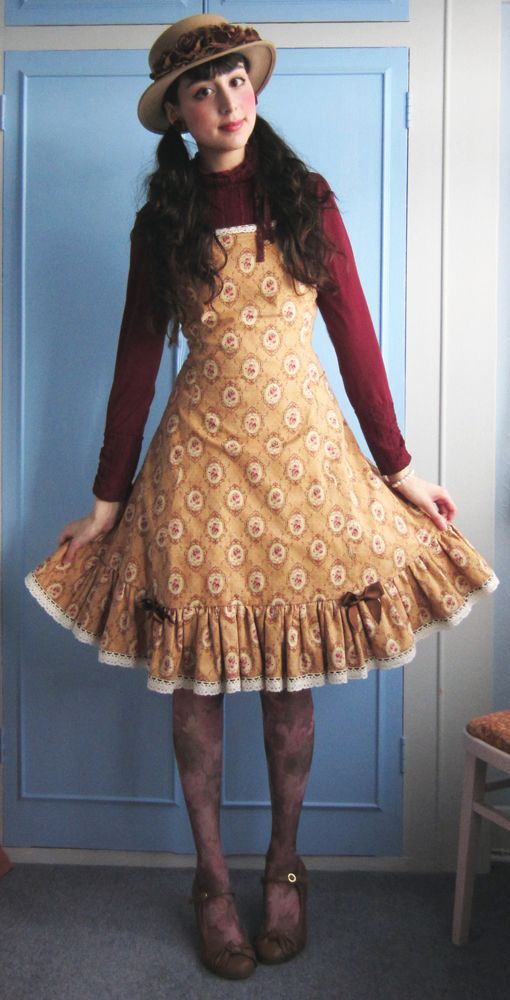 ~Rundown~
Hat: corgi-corgi
Cutsew: axes femme
Jumperskirt: Handmade, purchased on egl sales community
Everything else: Offbrand
My fashion point today was 'Wear this dress, because you won't see it for at least 6 months!'
I'm trying my best to narrow down which pieces to pack, and this JSK didn't make the cut. Sorry, my dear JSK! It's even worse deciding on which shoes to leave behind.
Tomorrow I'm doing karaoke with a few close friends, it's my farewell party :(
It should be fun though! Maybe I'll take some pictures to show you, or even a video so you can hear my marvellous contralto..... Only joking!
Thanks for reading,
Sapphira
xxxx