Hello readers!
How are you? It's the Easter long weekend at last. I've been so busy at work I've really been looking forward to this little holiday! This weekend I will spend time on my Japanese studies, and also on making some tutorials to post here.
Today I'd like to show you the outfit I wore to visit Chichester with my father. The colour scheme was blue and white, with my Marie Antoinette skirt as the focal point. With the dandy style of the blouse and the smart double breasted waistcoat I intended to give my classic lolita outfit a bit of an aristocratic flair.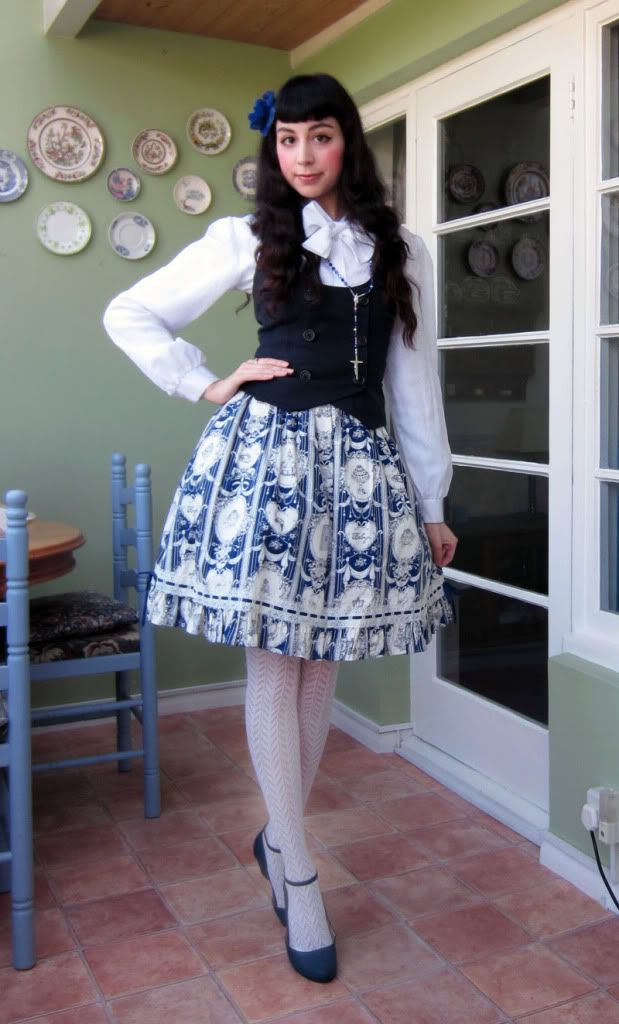 ~Rundown~
Blouse: Vintage
Skirt: Baby, the Stars Shine Bright
Corsage: Handmade
Everything else: Offbrand
My father loves books, so we spent a lot of time in bookshops that day. I got a little book on the language of flowers, which I've been meaning to learn more about for the longest time. I discovered that roses especially have very pretty meanings, for example the Austrian rose means "Thou art all that is lovely", and the China rose means "Beauty always new".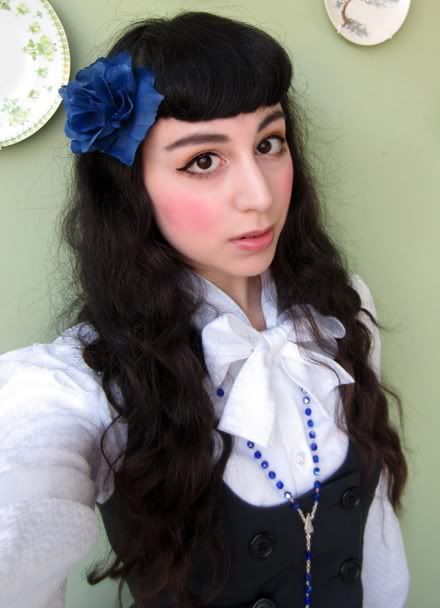 But what about a blue rose, like mine? Blue roses aren't natural unfortunately, but owe their hue to being placed in coloured water. I was rather sad to discover this! Still, they are my favourite.
I hope you liked my outfit! See you next time,
Sapphira
xxxx